January 31st, 2011 by Megan | Published in Beauty, Headline | 3 Comments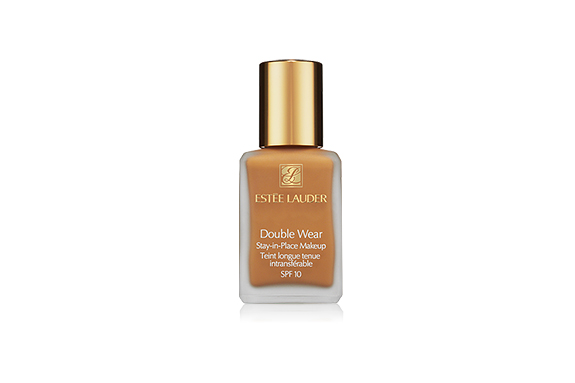 If there's one product that I advocate spending a little more of your hard earned cashola on, it's foundation. Estee Lauder Double Wear Foundation is a great all-rounder. Read on the the pros and cons…
Foundation: Estee Lauder Double Wear Stay-in-Place Foundation with SPF 10.
Best for: Normal to oily skin types. This isn't the foundation for you if you have very dry skin.
Shades: Estee Lauder generally have a good colour range. Because their market is somewhat of an older crowd, be careful to choose a neutral or yellow toned foundation as some of their shades can be too pink.
Pros:
- Double Wear Foundation sets to a matte finish but unlike some other matte foundations, you still have time to blend out the product evenly before it sets.
- Despite it's matte finish, creme products are still easily blended over the top. I use a red lipstick as a blush and I didn't have any problem with it looking cakey.
- Once this foundation sets, it's not going anywhere. It really dries and stays put all day. Great for oily skin types and unless you have very, very oily skin you probably won't need to set it with a powder.
Cons:
- My skin is normal but I have a shiny t-zone by the end of the day and still, once this foundation was dry, it felt it. It can leave your skin feeling a little uncomfortable once it first sets, but I think it's a small trade off for a foundation that lasts all day without shine.
- The pink undertones in some of the colours are a little annoying so make sure you check your shade in daylight and inside to make sure it's not muddy.
All in all, definitely a great foundation. Tune in for different foundation reviews in the coming months.