January 26th, 2011 by Hayley | Published in Headline, News | 1 Comment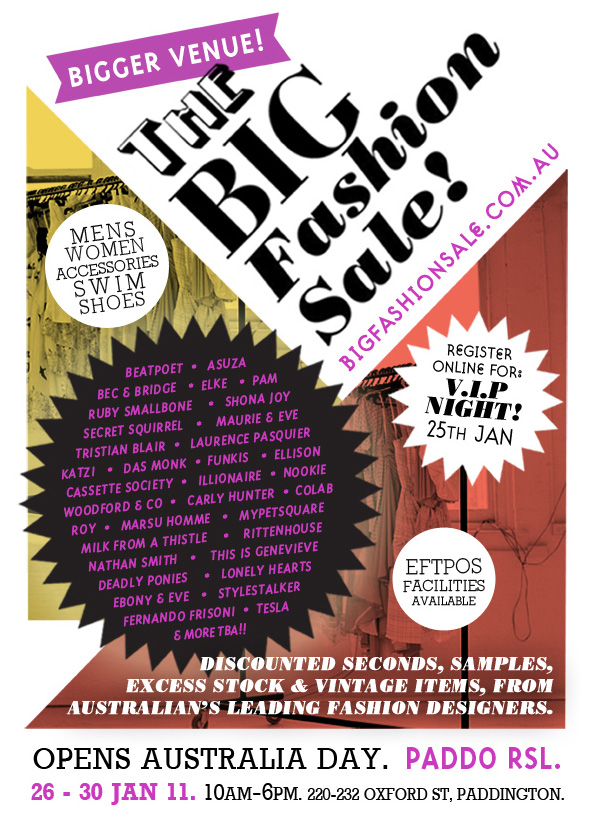 Sydney's most anticipated sale begins today at the Paddington RSL. Featuring pieces from Funkis, Elke Kramer, Deadly Ponies, Carly Hunter, Secret Squirrel and many more there is sure to be something for every fashionista. Get in quick or miss out!
Paddington RSL 220-232 Oxford Street, Paddington. 10am-6pm. Today-30 January 2011.