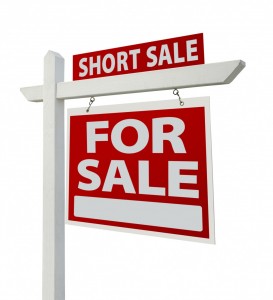 Being a new romantic, blogging from Sydney indeed has got its advantages; whatever which has happened here WILL happen in Malaysia (specifically, Kuala Lumpur). 🙂
You see, many Malaysian homeowners facing foreclosure have considered or actually turned towards short selling their homes to counter the impending foreclosure. After all, compared to most other alternatives to short selling, there really isn't anything as quick as a short sale.
Just last week an investor contacted me about his Soho Suites KLCC foreclosure (which is pretty sad, really). His earlier property at Andaman Penang was also foreclosed. Shame…
You can probably do a short sale when you're too close to getting your house or unit foreclosed and your behind getting kicked out of your house.
It is also the fastest, seemingly least complex way to avoid getting at least seven years ban on mortgage loans that people who have had their homes foreclosed get. From selling your home on a SHORT SALE (wikipedia definition here), too, you can get away with all the repairs and the maintenance that most home buyers require of their home sellers. After all, most short sale homes are sold as is. (Sitenote: Read 5 Secrets to Effective Negotiation in Home Buying for context).
But is that really well worth it? Or is short selling full of hidden and not so hidden setbacks that you should reconsider before putting your house on a short sale?
Disadvantages…
To give you a different perspective of this option, here are some disadvantages of a short sale:
You don't get to sell your home at your ideal price. In this case, your ideal price would be something that is close to what you still owe your mortgage lender. And that is something that is much, much lower than your house's fair market value.
Your equities will go to waste. All the money that you've put in your house will go down the drain in the event of a short sale so there is nothing much that you could get from your home sale.
The sale from your house will all go to your lender as payment for your balance and it might not even be enough. Because your house won't sell for much anymore, whatever you get from selling it might still not be enough to cover whatever you still owe your now unhappy mortgage lender.
You have other fees to pay, still. Just like in a regular home sale, there are tons of other fees that the home seller would still have to pay. So it would actually still cost the home owner a lot to get rid of the house and the debt at the mortgage lenders.
Your mortgage lender might not let you do a short sale anyway. You have to go through quite a long process of deliberation and convincing your mortgage agent to let you do a short sale. And mind you, they don't always allow it.
You might still get a ban on mortgage loans. A short sale does not always assure a home owner that he can maintain his good credit record. A short sale is almost just as bad as a foreclosure, that some people still get that mortgage loan ban of at least two years. Sure it's shorter than seven years, but that's still two years of bad credit record. And should you at all be allowed a mortgage, you are likely to be written under high risk clients, and your interest rates, higher.
So before making a decision to do a short sale, consider these disadvantages. If you need to more advisory, I'll be able to help! Contact me here. 🙂