July 7th, 2011 by Hayley | Published in Features, Headline | 2 Comments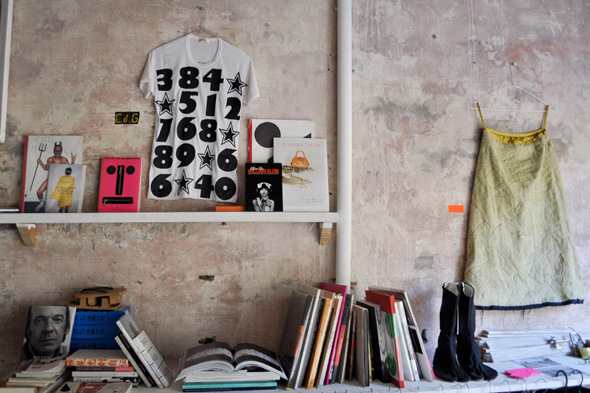 A Pop Up store straight from the streets of Tokyo has opened in the heart of Surry Hills bringing with it an impressive selection of vintage Comme Des Garcon, Issey Miyake and  Maison Martin Marigella, the likes of which you will probably never see in Australia again. Has that got you excited? Just wait till you hear the other designers whose vintage pieces they have in store. 
One part of the infamous KitaKore building in Tokyo has arrived in Sydney bringing with him an amazing array of historic Japanese fashion whilst still keeping the KitaKore hand made creative slum aesthetic alive (there is no other way to describe it, just ask Susie Bubble). Other pieces featured in the pop up store include  an impressive whose who list of the worlds top designers, from Helmut Lang, Tsumori Chisato and Dries Van Noten through to Alexander McQueen, its a collection more suited to a museum. Luckily though the pieces are all for sale, as are the vintage kimono fabrics and Japanese fashion books on display. As is the tradition of the KitaKore building the opening hours are a little iffy on specifics but you are safest if you head down on the weekend after 12pm, but they are also open on Wednesday's and Friday's too. Say hi to the lovely owners Alin and Ryoko, and remember as is the nature of a pop up store it wont be around for long!
Location 1/374 Crown Street, Surry Hills, NSW 2010 (just behind Blank Space Gallery)
Open Wednesday's, Fridays and weekends after 12pm
salle-FdeC.com