June 7th, 2011 by Genesis | Published in Headline, News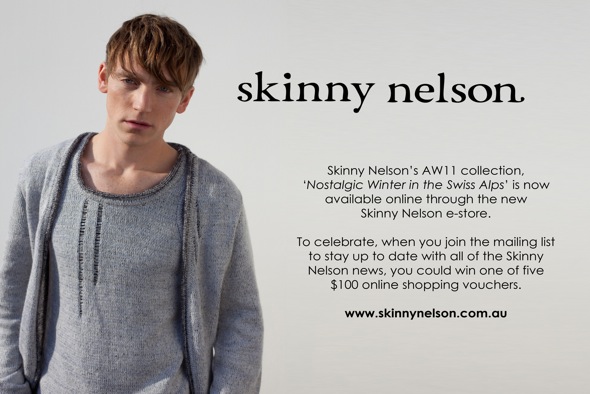 Label, Skinny Nelson has just launched their e-store and to celebrate they're giving away five $100 online shopping vouchers.
On sale now is the Autumn/Winter 11 collection "Nostalgic Winter in the Swiss Alps - featuring lush and warm knits, alpine printed jumpers, stripy winter long johns and basic tees.
To be one of the five chosen for the $100 voucher join their mailing list.
Click click click! (www.skinnynelson.com.au)