August 25th, 2011 by Hayley | Published in Editorial, Headline | 2 Comments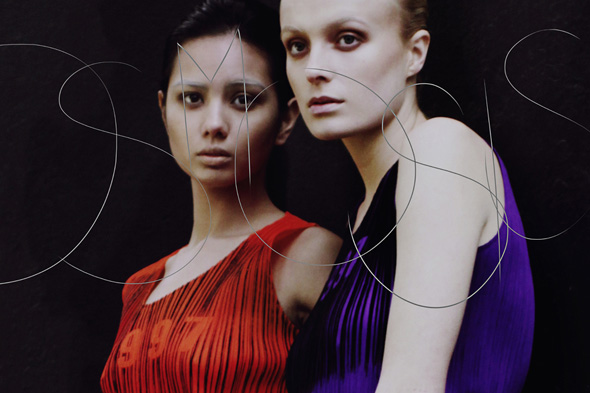 Osmosis. A darkness overhead, a feeling from within, something has been brewing in the petri dishes of Japanese designers for years now.
ONE
Han Ahn Soon orange jacket, Comme Des Garcons purple top, Issey Miyake flying saucers skirt, Miu Miu 90′s mules.
TWO
Issey Miyake a-poc dress.
THREE
W&LT dress, Stylists own wedges.
FOUR
Helmut Lang dress.
FIVE
Issey Miyake 1997 pleats please dress.
SIX
Miu Miu sheer dress, Stylists own wedges
Team
Photographer Hyun Lee
Stylist Hayley Hughes
Hair & Make-up Kristyan Low
Models Cathy Cowdroy from Romel Model Management and Sarah C. from Chadwicks
Styling Assistant Christoph Parsons
All clothing from FdeC the Tokyo Pop Up Shop mentioned in this post
Location 1/374 Crown Street, Surry Hills, NSW 2010 (just behind Blank Space Gallery)
Open Wednesday's, Fridays and weekends after 12pm
salle-FdeC.com