March 22nd, 2012 by Lucinda | Published in Headline, News | 1 Comment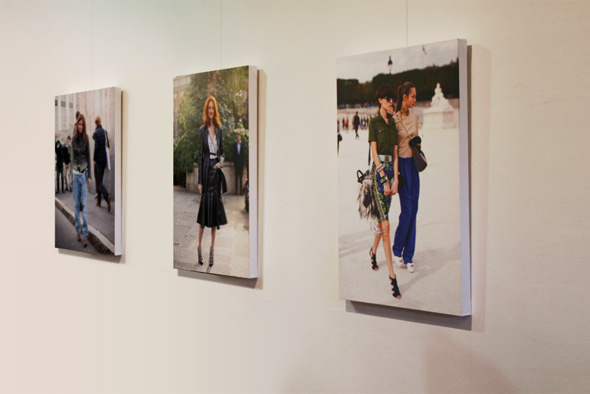 Wander into the Somedays store over the next month and you'll be greeted by a bevy of street style stars… on the walls. Captured by the discerning eyes of Caroline Blomst and her photographer beau Daniel Troyse, the Stockholm Street Style exhibition presented by Rekorderlig marks a first for the talented Swedish duo behind popular blog Carolines Mode. Started in 2005 to showcase Stockholm's most stylish and Caroline's signature style, the blog now covers street style from around the globe.

On the opening night, guests sipped on cider and chatted with Caroline who admitted it was difficult to narrow down their snaps to a handful of favourites. Those favourites include stylists Christine Centenera and Taylor Tomasi Hill alongside off-duty models and locals from the streets of Stockholm, Paris and beyond.
Stockholm Street Style is now open until April 15.
Somedays
72b Fitzroy Street, Surry Hills
website