February 7th, 2011 by Hayley, Emily and Jessica | Published in Editorial, Headline | 11 Comments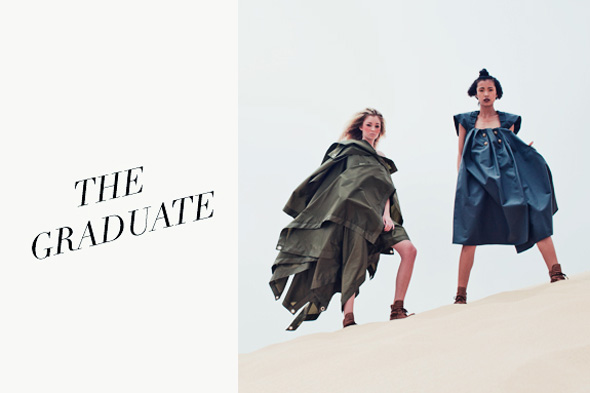 Our three favourite designers from Whitehouse and UTS's graduating class of 2010 were given the On The Streets Of Sydney Editorial treatment. A massive team, an epic location and some of the best images we have created thus far even if we do say so ourselves. Here's to the future of Sydney fashion.
Designers in order of appearance
Jacquelyn Wellington - UTS Graduate
Karima Chloe Hazim - UTS Graduate
Vinh Huynh - Whitehouse Graduate
Jacqui Braks - Whitehouse Graduate
Annika Pol - UTS Graduate
Nerida Bourne - Whitehouse Graduate
(Title image - Karima Chloe Hazim)
Stockists
Beau Coups 02 93193199
Minimarket
*Shoes designers own unless noted in title credits.
Team
Photographer Jessica Klingelfuss
Stylist Hayley Hughes
Contributing Stylist Emily Fang
Make-up & Manicure Vanessa Collins using Illamasqua
Hair Stylist Byron Turnbull
Model 01 Yifan from EMG
Model 02 Lydia from Viviens
Styling Assistant 01 Samnang Sou
Styling Assistant 02 Vanessa Low